Mott Children's Health Center
Mott Children's Health Center has been selected by the Nonprofit Times as one of the 50 Best Non-Profits to Work For in the country for two years running! (2022 and 2021)
A pediatric center of excellence serving the healthcare needs of children and adolescents in Genesee County since 1939.
About Mott Children's Health Center…


Our mission is to improve health outcomes for children in Genesee County. 


MCHC takes great pride in being a pediatric center of excellence – providing medical, dental, behavioral, audiology, rehabilitation, cardiology, lipid, ENT and wellness services to eligible children and adolescents in Genesee County. We deliver quality, reliable care based on each child's needs, from basic to specialty care. Our dedicated team also advocates for children's health and provides health education and prevention programs within the Genesee County community.


A great place to work…


MCHC offers competitive compensation, a full suite of benefits (see below), generous paid time off, reimbursement of required license/certification fees, continuing education assistance, scrub vouchers for clinical assistants/CSRs and personalized lab coats with laundry service for our providers. Our Team enjoys a compressed work week with a 1:30 p.m. close on Friday. MCHC is also a qualified employer for the Public Service Loan Forgiveness Program. 


Our 'ONE MOTT' newsletter and 'Mott Connect' email communications keep our Team well informed. The Employee Lounge has a healthy vending machine, complimentary fresh fruit weekly and displays both our annual Employee Photo Contest winners and our 'Wall of WOW!' peer-to-peer recognition. The 'Surprise Squad' makes employees feel appreciated with quarterly treats that have included a surprise crepe breakfast, on-site visits from local coffee vendors and other gifts of appreciation. We also have a Courtyard, Zen Den  (with a new massage chair!), Lending Library (with reading room), outdoor walking path for employees. 


Comprehensive benefits and well-being package includes…
Medical (HMO or PPO), Dental and Vision
Life/AD&D, Short-term Disability and Long-term Disability
Health Care Flexible Spending Account
Voluntary Life/AD&D Insurance
Voluntary Accident Insurance
Voluntary Pet Insurance
Employee Assistance Plan
Defined Benefit Pension Plan
Generous Paid Time Off and Paid Holidays (including Floating Holidays and Birthday Holiday)
Paid Bereavement Time
Paid Parental Leave (with adoption assistance)
Employee Referral Bonus Program
Tuition Assistance Program
Service Awards
Workplace Wellness… Our Wellness Team promotes health, body (nutrition & fitness) and mind with:


Fresh fruit provided weekly for employees
Fully-equipped, onsite Fitness Room and outdoor walking path
Challenges, demonstrations and screenings
Incentives, discounts and prizes
Quality Work Life… Our QWL Committee brings fun to employees with:


Spring Fling Potluck
Memorial Day Picnic with Photo Booth
Back to School Rally with indoor & outdoor games
Halloween Party with trick-or-treating, costume contest and pumpkin decorating contest
Book & Gift Fairs
and more...
The best place to work…


While all of these incredible benefits and perks make Mott Children's Health Center a great place to work, our mission to serve the children of Flint and Genesee County – knowing that we make a difference in the lives of our community's children – makes us the best place to work!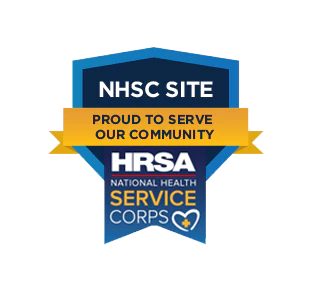 MCHC is an approved site for National Health Service Corps Loan Repayment Program.

Celebrating two years in a row! Recognized in 2021 and now in 2022.