A pediatric center of excellence serving the healthcare needs of children and adolescents in Genesee County since 1939.
Under the direction of our new Clinical Manager, we are looking for a Medical Assistant to join the Primary Care Team!

GENERAL SUMMARY OF DUTIES:  The Medical Assistant works as a member of the care team in the Child & Adolescent Health Clinic, serving patients from birth to 19 years old and their families. The care team works interactively together to provide and enhance care to our patients, which includes discussing roles, responsibilities, communication, and patient care coordination. Under the clinical supervision of a licensed provider, the Medical Assistant will assist in performing various types of medical and laboratory procedures. May provide clerical or clinical support as needed to other MCHC departments and client support to MCHC patients, families, and visitors.   
ESSENTIAL JOB FUNCTIONS:
Clinical Functions
Assist with clinical procedures, including: prepare clients for examination, review patient/family history, take routine vital signs (such as temperature, blood pressure, height, weight, pulse, respiration, head circumference), perform vision and hearing screening, medication/immunization administration. Document data in EHR.
Provide laboratory assistance, including: phlebotomy/venipuncture, urine analysis, specimen collection/processing, capillary blood sampling, and other CLIA-waived testing.
May perform expanded duties, including: medication refills, administer immunizations/injections, and remove sutures.
Maintain cleanliness of client care units/equipment and assure areas are adequately supplied.
Compile patient census data and prepare various administrative reports as assigned.
Maintain supply and equipment, inventory, and ordering.
Clerical Functions
Perform clerical duties as requested, such as: data entry, statistical reporting, word processing, photocopying, and ordering supplies.
Work as receptionist to greet, assist and route clients and visitors as they enter the department.
Operate multi-line phone system to answer and screen calls, directing calls and/or taking messages as appropriate.
Schedule and confirm appointments.
Obtain necessary information to prepare new records per departmental guidelines.
Pull, prepare, and review client records assuring that data in the record matches information in department database and make corrections when necessary.
Ensure accurate and complete records for new and existing clients, including: demographic data, insurance information, consent forms, clinical test results. 
Provide client orientation.
Enter data for billing purposes.
Maintain cleanliness of work area/equipment and assure areas are adequately supplied.
QUALIFICATION STANDARDS:
Required Qualifications
Graduation from an accredited Medical Assistant Program
Current CPR certification
Intermediate computer skills with EHR/EMR
Basic computer skills with Microsoft Word, Excel and Outlook 
Preferred Qualifications
Current certification through one of the following credentialing agencies is preferred:

Registered Medical Assistant [RMA] – American Medical Technologists [AMT]
Certified Medical Assistant [CMA] – American Association of Medical Assistants [AAMA]
Certified Clinical Medical Assistant [CCMA] – National Healthcareer Association [NHA]
National Certified Medical Assistant [NCMA] – National Center for Competency Testing [NCCT]
Nationally Registered Certified Medical Assistant [NRCMA] – National Association for Health Professionals [NAHP]
Registered Medical Assistant(AAH) [RMA(AAH)] – American Allied Health [AAH]

One year of outpatient health care experience in pediatrics/adolescents
Working knowledge of eClinicalWorks
Note:   Persons with disabilities requiring reasonable accommodation to satisfy the requirements of the position may request a copy of the MCHC Reasonable Accommodation policy.  Request for reasonable accommodation will be reviewed and evaluated on a case-by-case basis, with the understanding that the individual will be required to perform the essential functions of the position.
The above statements are intended to describe the general nature and level of work being performed by people assigned to this classification. They are not intended to be construed as an exhaustive list of all responsibilities, duties and skills required of personnel so classified nor are they intended to express or imply any contract of employment or any part thereof.
About Mott Children's Health Center…


Our mission is to improve health outcomes for children in Genesee County. 


MCHC takes great pride in being a pediatric center of excellence – providing medical, dental, behavioral, audiology, rehabilitation, cardiology, lipid, ENT and wellness services to eligible children and adolescents in Genesee County. We deliver quality, reliable care based on each child's needs, from basic to specialty care. Our dedicated team also advocates for children's health and provides health education and prevention programs within the Genesee County community.


A great place to work…


MCHC offers competitive compensation, a full suite of benefits (see below), generous paid time off, reimbursement of required license/certification fees, continuing education assistance, scrub vouchers for clinical assistants/CSRs and personalized lab coats with laundry service for our providers. Our Team enjoys a compressed work week with a 1:30 p.m. close on Friday. MCHC is also a qualified employer for the Public Service Loan Forgiveness Program. 


Our 'ONE MOTT' newsletter and 'Mott Connect' email communications keep our Team well informed. The Employee Lounge has a healthy vending machine, complimentary fresh fruit weekly and displays both our annual Employee Photo Contest winners and our 'Wall of WOW!' peer-to-peer recognition. The 'Surprise Squad' makes employees feel appreciated with quarterly treats that have included a surprise crepe breakfast, on-site visits from local coffee vendors and other gifts of appreciation. We also have a Courtyard, Zen Den  (with a new massage chair!), Lending Library (with reading room), outdoor walking path for employees. 


Comprehensive benefits and well-being package includes…
Medical (HMO or PPO), Dental and Vision
Life/AD&D, Short-term Disability and Long-term Disability
Health Care Flexible Spending Account
Voluntary Life/AD&D Insurance
Voluntary Accident Insurance
Voluntary Pet Insurance
Employee Assistance Plan
Defined Benefit Pension Plan
Generous Paid Time Off and Paid Holidays (including Floating Holidays and Birthday Holiday)
Paid Bereavement Time
Paid Parental Leave (with adoption assistance)
Employee Referral Bonus Program
Tuition Assistance Program
Service Awards
Workplace Wellness… Our Wellness Team promotes health, body (nutrition & fitness) and mind with:


Fresh fruit provided weekly for employees
Fully-equipped, onsite Fitness Room and outdoor walking path
Challenges, demonstrations and screenings
Incentives, discounts and prizes
Quality Work Life… Our QWL Committee brings fun to employees with:


Spring Fling Potluck
Memorial Day Picnic with Photo Booth
Back to School Rally with indoor & outdoor games
Halloween Party with trick-or-treating, costume contest and pumpkin decorating contest
Book & Gift Fairs
and more...
The best place to work…


While all of these incredible benefits and perks make Mott Children's Health Center a great place to work, our mission to serve the children of Flint and Genesee County – knowing that we make a difference in the lives of our community's children – makes us the best place to work!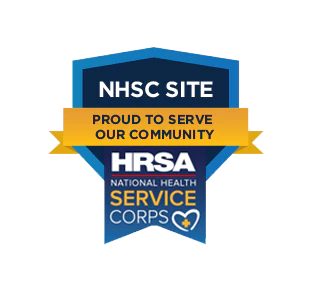 MCHC is an approved site for National Health Service Corps Loan Repayment Program.

Celebrating two years in a row! Recognized in 2021 and now in 2022.



(if you already have a resume on Indeed)
Or apply here.